New version of our web platform of ProgressionLIVE !
This Web Update 4.69 is mainly about adding a popup window to a task in case of a problem with a client. We update regularly to provide you with a better experience with ProgressionLIVE dispatch software.
Web Update 4.69
This update will be deployed starting February 25, 2019.
Popup window in a task in case of a problem with a client
This feature was in great demand during our recent poll on your Top 10 most requested features. Thus, we proceeded to its development in the last weeks and it will be deployed during the next week.
Indeed, before today, ProgressionLIVE didn't allow to manage the clients during the creation of a task. For example, it didn't allow to warn when the client chosen in a task has any particularity.
So we added the possibility to add a comment in the client (e.g.: in case of bad credit, don't send such human resource, etc.), which would be displayed when a task was created for this client.
Here is how to add such a comment:
1- Add a note to a client's file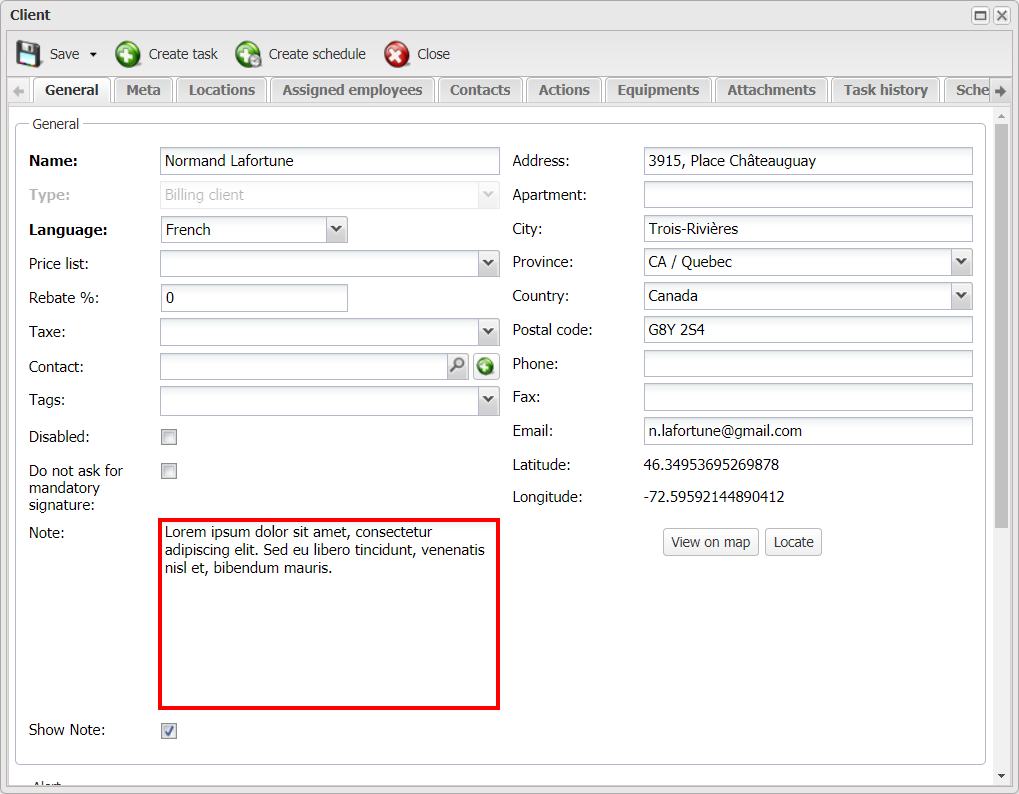 2- Check the Show Note box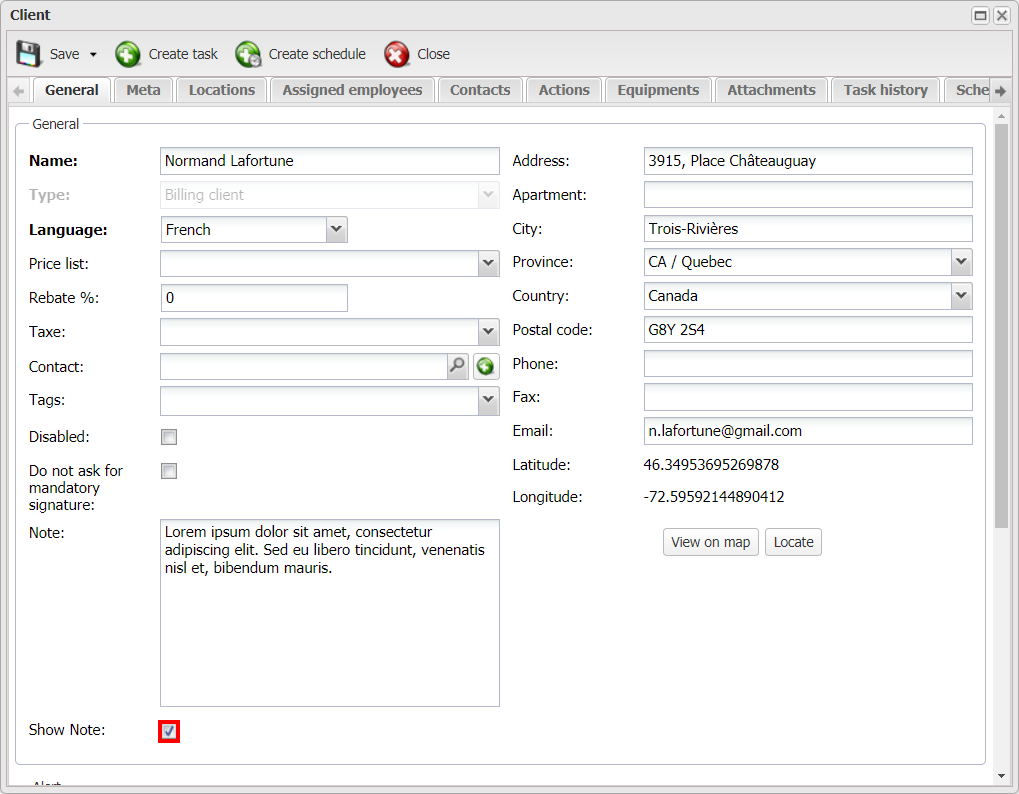 3- Create a task and add this client
You will then see a popup window like this with the note.

Adding a Create Task button in an Equipment file
We have already added a new button in an equipment file. The latter now makes it possible to create a task within the visualization of equipment.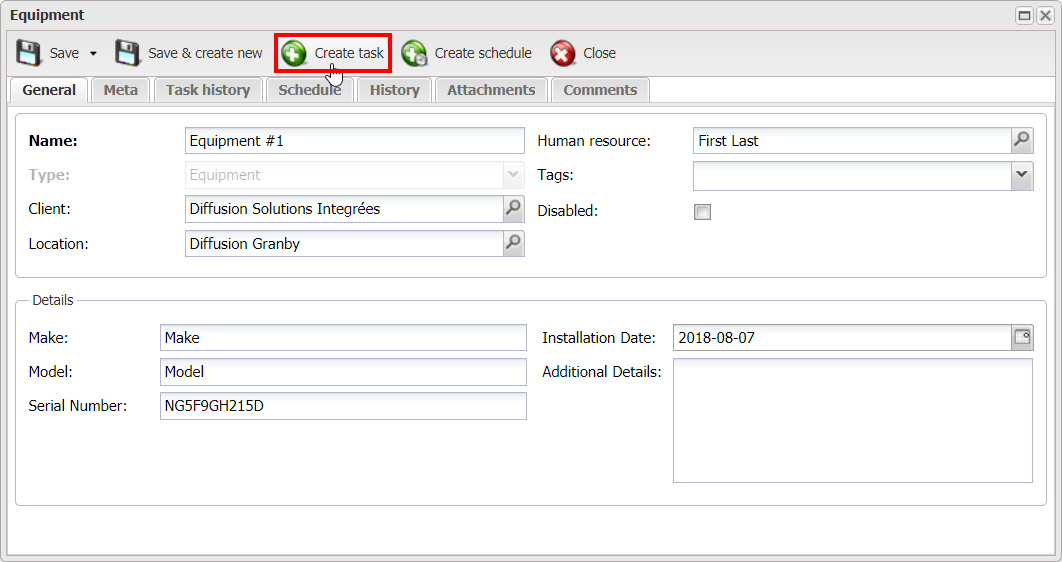 Bug fixes
We have fixed some bugs.
---
Stay informed of future web updates by subscribing to our newsletter.