A new web version of ProgressionLIVE will be released soon!
This Web 4.74 Update  is mainly about improved equipement advanced search in tasks. We update regularly to provide you with a better experience with ProgressionLIVE dispatch software.
Web 4.74 Update
This update will be deployed starting September 22, 2019.
Improved Equipement Advanced Search in Tasks
From the Equipments tab in a task, it's now possible to do an equipement advanced search. Thus, if you have a large volume of equipments, you are now able to search for equipments without having to leave the task. It's therefore easier for you to refine and select the equipments you want to add to the task in question.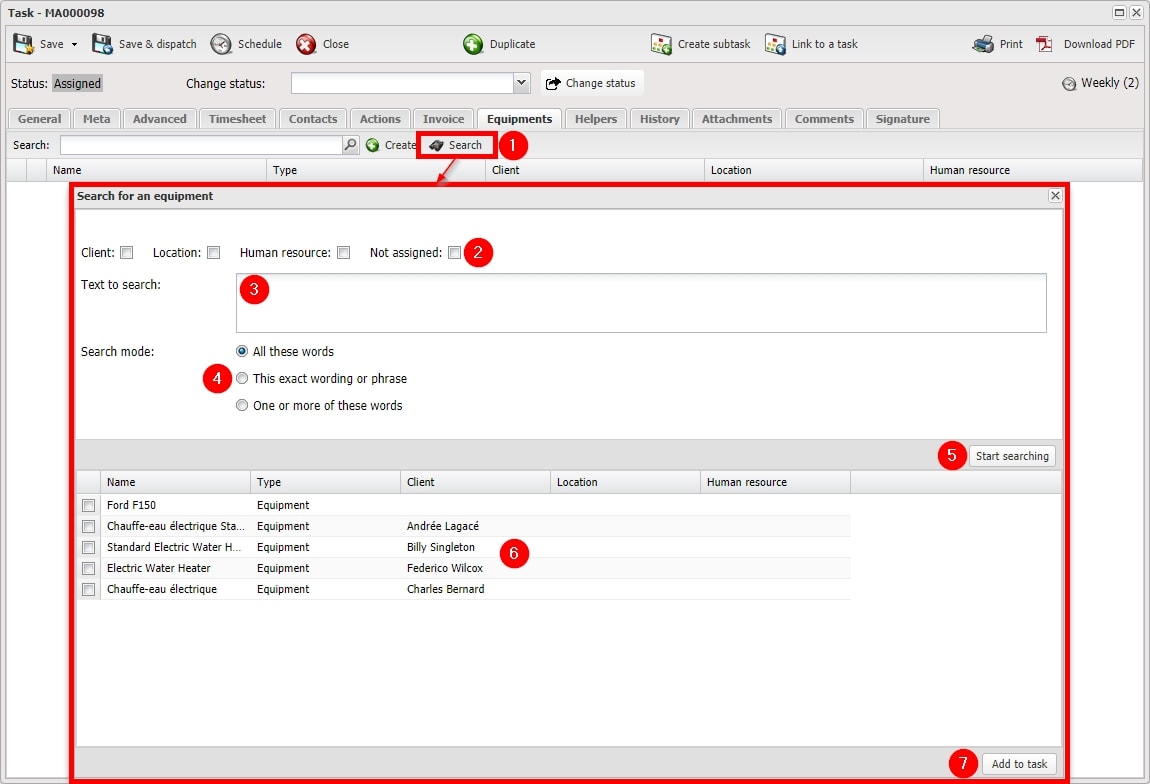 By clicking on the Search button (1), the Search for an equipment window will open. The first option (2) allows you to display only the equipments currently associated with the client and / or the location and / or human resource. It also allows you to display only equipments that aren't assigned.
Then, the second option (3) allows you to search for equipments with words. For example, you could enter the name, type, client (name, address, city, province, zip code), location (name, address, city, province, postal code) or human resource of the equipment. In addition, you can choose the search mode (4) for the words entered, either All these words, This exact wording or phrase or One or more of these words.
Next, you must click Start searching (5) to display the equipments corresponding to your search criterias (6). Finally, select the equipments you want to add to the task and use the Add to task button (7) to do the action.
Human Resources Color Display in Map Module
From the Map module, it's now possible to display human resource colors in task pins. In addition, we have changed the display of task grouping windows to see who's assigned to tasks, just like on the map.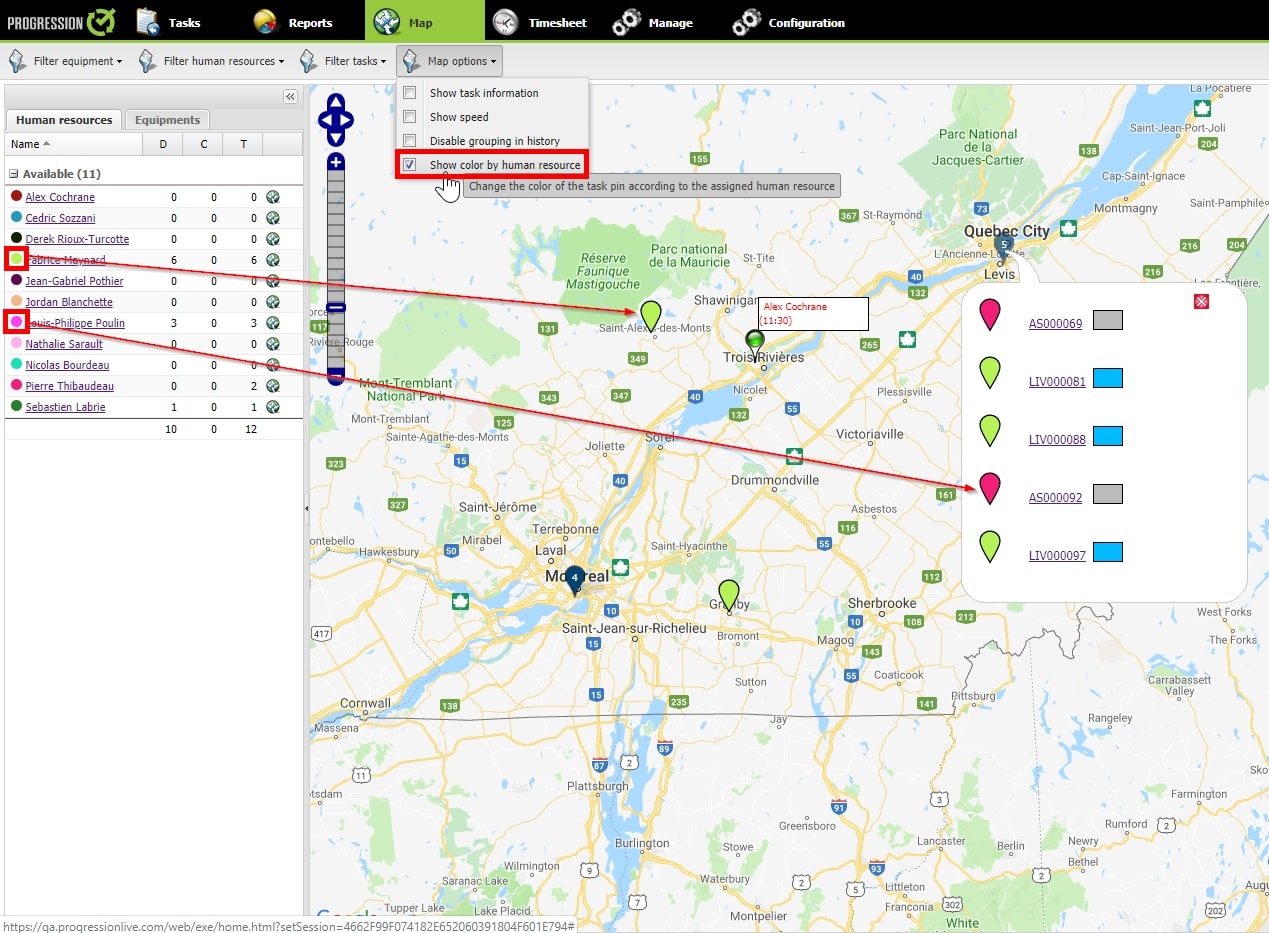 You can change the color of a human resource in the file of the Human Resources tab of the Manage menu under the Colors field.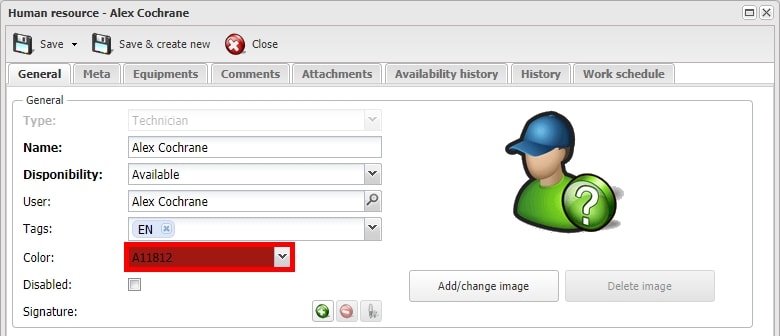 Bug fixes
We have fixed some bugs.
---
If you wish to stay informed of the latest ProgressionLIVE updates and news, subscribe to our newsletter.