A new web version of ProgressionLIVE will be released soon!
This Web 4.73 Update  is mainly about displaying an icon with a comment in a task. We update regularly to provide you with a better experience with ProgressionLIVE dispatch software.
Web 4.73 Update
This update will be deployed starting July 14, 2019.
Displaying an icon with a comment in a task
Now, if there is a comment in a task, an icon may appear in the List mode and in the Planning view. This will allow you to quickly see if a task contains one or more comments. In addition, at the click of this icon, the corresponding task will open and the Comments tab will display the comments.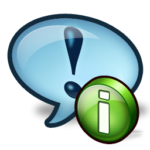 In List mode, you can show or hide this option by checking or unchecking the Comments box in the column options. Note that you can also manage icons for Attachments, Geocode and Subtasks.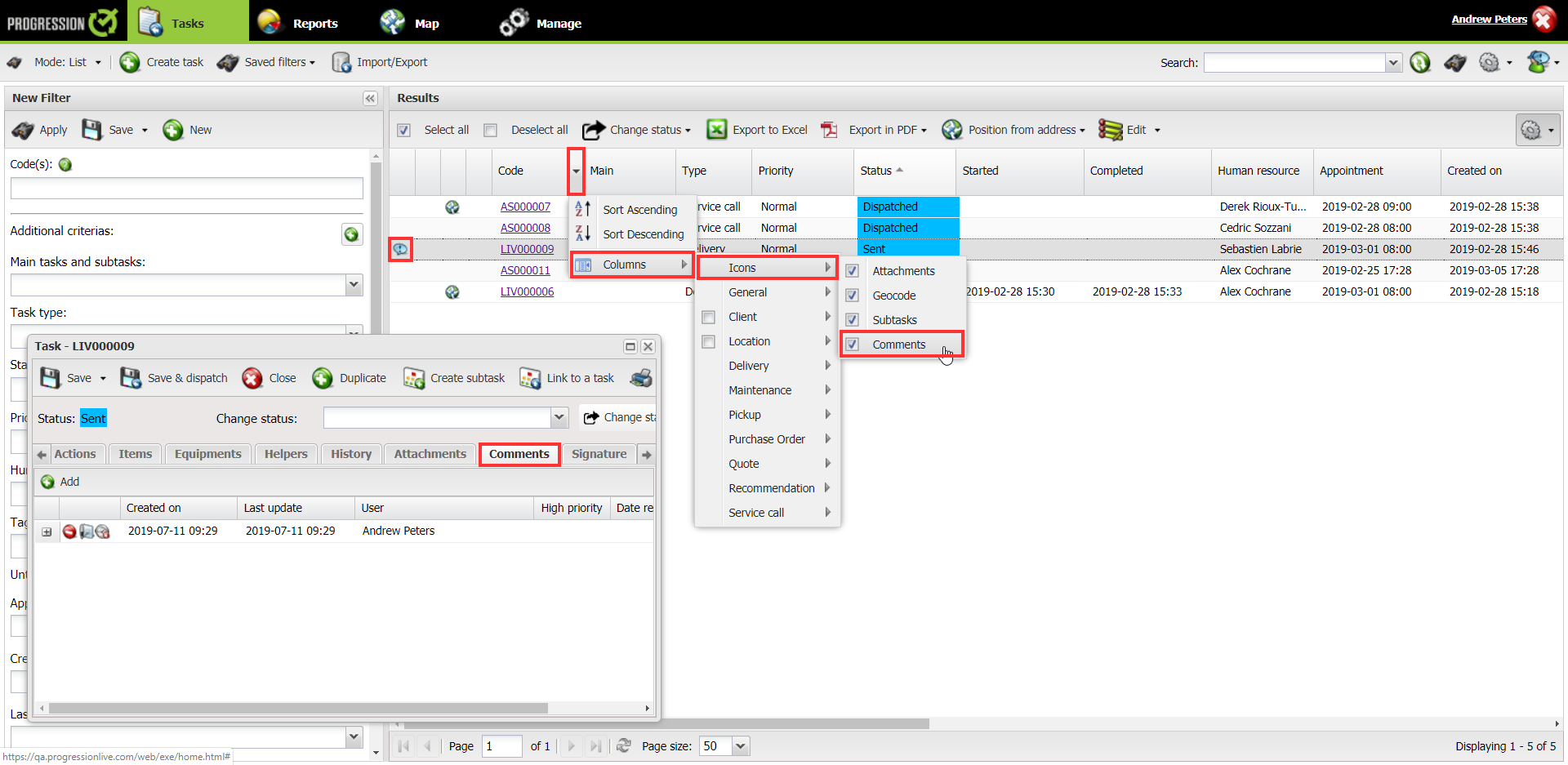 While in Planning mode, you can show or hide this option by adding or removing the Comments to Display -> Icons fields. Note that you can also manage icons for Completed tasks and Subtasks.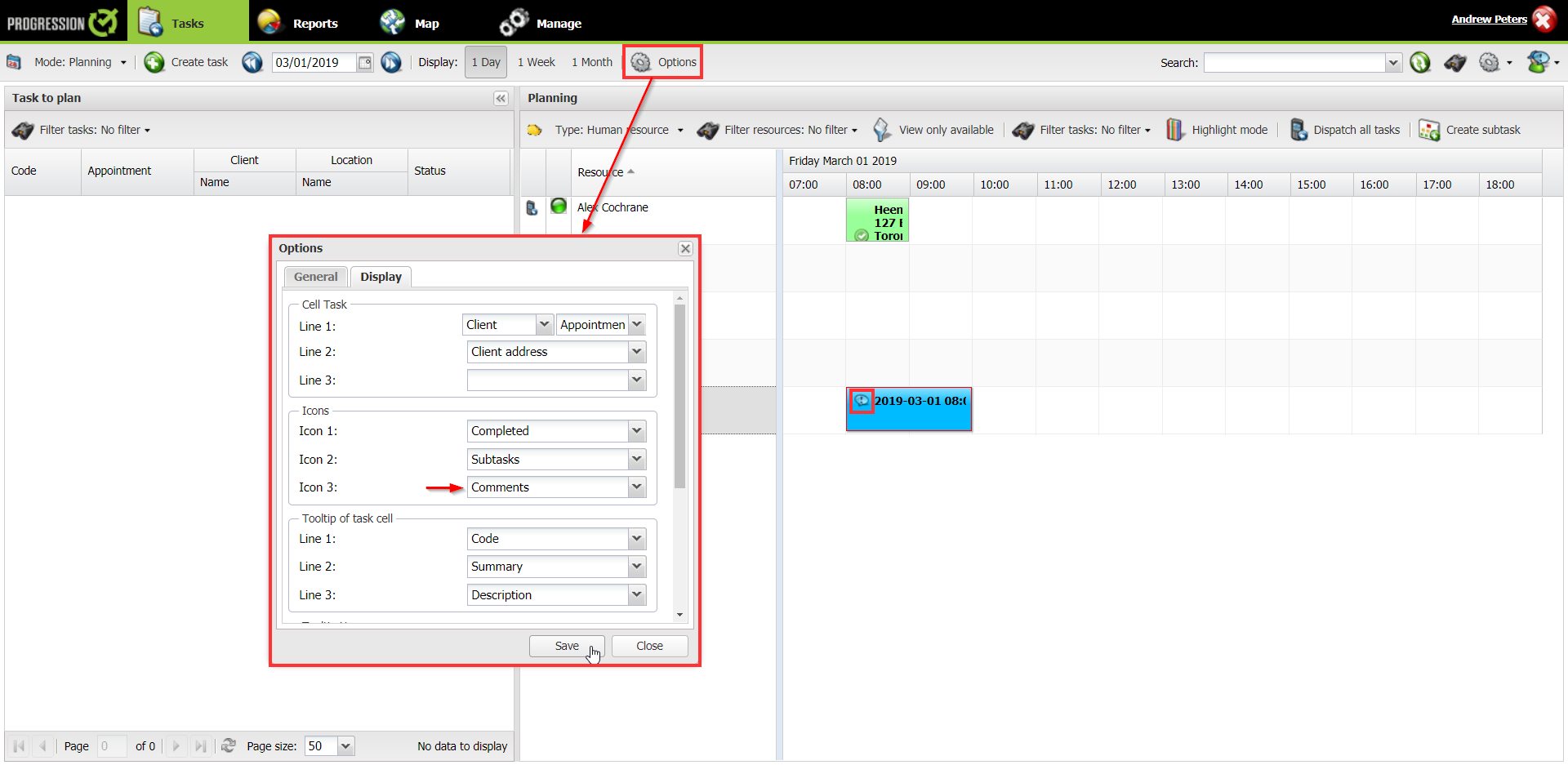 Modulation of some features
We are currently moving some features into modules so that we can enable or disable them as needed. Modulation is primarily useful for new ProgressionLIVE accounts. However, this could allow you to disable some modules you don't need to lighten the visual of your account.
The features affected by the modulation are:
Contacts
Disponibilities
Tasks Groups
Tags/Secondary Tags
Price Lists
Comments
Messages
Actions
By disabling a module you don't need, some feature-specific options will disappear to enhance your experience, including:
Fields
Filters
Columns
Tabs
Icons
In order to disable one or more of these "new" modules, please contact our support team.
Please note, however, that modulation is not yet available on our mobile apps. That is, by disabling a module, the options of the latter will disappear only on the web for the moment.
Bug fixes
We have fixed some bugs.
---
If you wish to stay informed of the latest ProgressionLIVE updates and news, subscribe to our newsletter.