A new web version of ProgressionLIVE will be released soon!
This Web 4.78 Update  is mainly about the possibility of creating annual recurrences at irregular intervals. We update regularly to provide you with a better experience with ProgressionLIVE dispatch software.
Web 4.78 Update
This update will be deployed starting January 19, 2020.
Possibility of creating annual schedule tasks at irregular intervals
It is now possible to create annual schedule tasks with creation dates at irregular intervals. For example, you can now manage equipment maintenance that requires tighter maintenance during one period of the year (e.g. winter) and less tight during another (e.g. summer).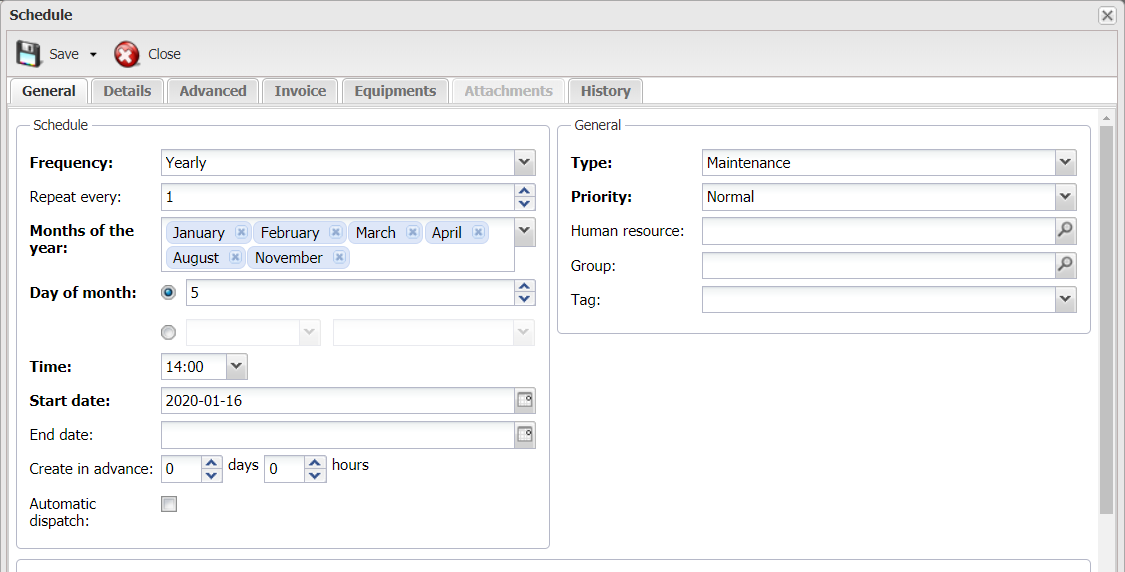 Possibility to modify several tasks in batch in DispatchLIVE mode
It is now possible to modify a selection or all the tasks in batch in the DispatchLIVE mode. This will save you time and avoid opening each task to apply a general change. Thus, only the tasks present in the detailed view will be modified.

Bug fixes
We have fixed some bugs.
---
If you wish to stay informed of the latest ProgressionLIVE updates and news, subscribe to our newsletter.